Rust Bucket Mini Cooper-NOT!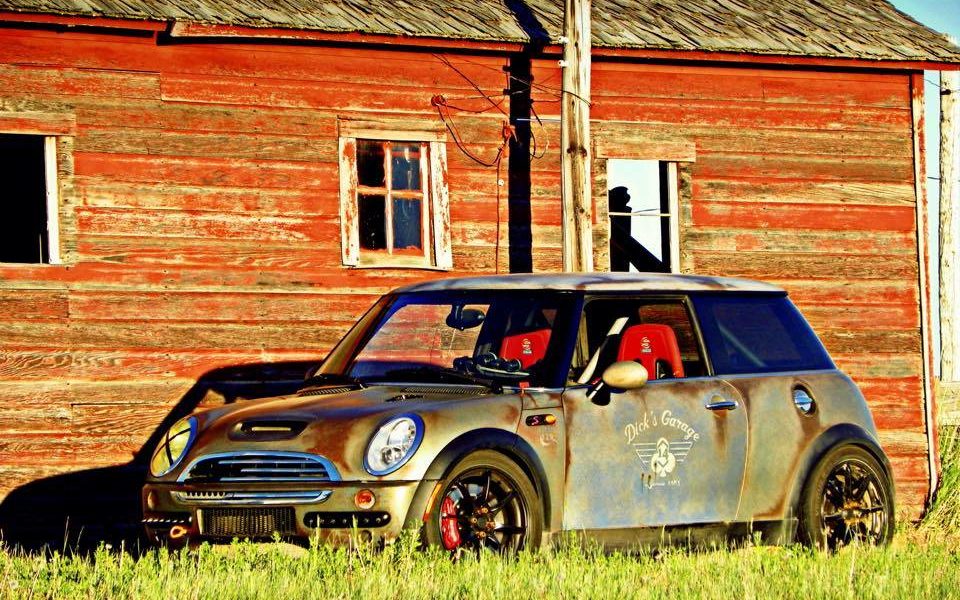 Just thought I would share some pic's of my car that brought me back into kustom painting.
No its not a real rust bucket, its all paint with multiple Candies, Pearls, and flakes from Paint With Pearl!
The paint job took about a year worth of weekends to complete, and it's getting a ton of notoriety in the MINI comunity. ????

Paint With Pearl's products are top notch, and easy to use, the people behind the company are wonderful to deal with, and they will bend over backwards to help you get what you need! I will continue to use their products in all of my kustom projects, and have already told a friend of mine who owns a body & kustom shop who he needs to get his paint additives from. ???? Rick Strzebala
The Vintage Paint Job (or vintage looking paint job) is a hot new way to paint and give your car that Shabby Chic type style.
We at Paint With Pearl appreciate all of our kustomers who take the time to send us pictures and feedback on all of our products. Our Kolor Pearls, Metal Flakes, True Chameleon pigments, Thermochromics, Glow In The Darks and all other paint pigments are truly kustom paints and can be used in almost any application. There are so many options with our products! Photos, Videos and testimonials are a great way to show off the capabilities of our additives. If you find the opportunity, send us some great pics and a small testimonial about what you did with our products and we will send you a gift card for the website. We love to show off the work that our wonderful kustomers are doing. Contact us and send us your work!
All of our products can be used in vehicle dip, we were the first company to supply the dip community with pigments.  If you have any reservations about whether our products work in vehicle dip, you should know that we were the pioneers who introduced Plasti Dip Pearls to the world.
Shop with us…the leader in paint and Pearl Pigments Since 2005